I enjoy looking ahead to the next reading season, and the upcoming fiction releases of 2023 look very promising. To help readers decide which ones to pick up and when, I waded through the plethora of titles to create this list of the ones that are my most anticipated fiction books. If you are looking for historical fiction, I have created a separate post because there are just so any good ones coming out in that genre.
I have already read several of the books on this list and include my comments on those that I have finished. As the year progresses, I will add any others that need to be included and update my thoughts about those that I am able to read.
Short summaries are included from the publishers' descriptions on each book to provide some detail on the selections. And as always, shop local or if you purchase the books online, I would be so grateful if you would use my affiliate Bookshop.org links below which support independent bookstores and the production of my podcast. I will be interviewing a number of the authors on this list in the coming months so you can keep an eye out for those episodes.
As always, please make sure you let me know in the comments what 2023 fiction new releases you are excited to read. Here are my Most Anticipated Fiction Titles of 2023:
Devil's Way by Robert Bryndza (Jan. 10th)
When PI Kate Marshall is rushed to hospital after being pulled into a riptide current in the sea, the near-death experience leaves her shaken. During her recovery, she befriends Jean, an elderly lady on the same ward. Jean tells the harrowing story of how her three-year-old grandson, Charlie, went missing eleven years ago during a camping trip on Dartmoor. By the time Kate is well enough to go home, she's agreed to take on the case, but when Kate and her trusty sidekick Tristan start to look at the events of that fateful night, they discover that Jean has a dark past that could have put Charlie in jeopardy. When Kate and Tristan discover that a social worker who flagged concerns about Jean and her daughter was found brutally murdered shortly after Charlie vanished, it makes them question everything they thought they knew about the family...
Jake Hayes is missing. This much is certain. At first, his wife, Nina, thinks he is blowing off steam at a friend's house after their heated fight the night before. But then a day goes by. Two days. Five. And Jake is still nowhere to be found. Lily Scott, Nina's friend and coworker, thinks she may have been the last to see Jake before he went missing. After Lily confesses everything to her husband, Christian, the two decide that nobody can find out what happened leading up to Jake's disappearance, especially not Nina. But Nina is out there looking for her husband, and she won't stop until the truth is discovered.
Small World by Laura Zigman (Jan. 10th)
A year after her divorce, Joyce is settling into being single again. She likes her job archiving family photos and videos, and she's developed a secret comforting hobby: trolling the neighborhood social networking site, Small World, for posts that help solve life's easiest problems. When her older sister, Lydia, also divorced, calls to tell her she's moving back east from Los Angeles after almost thirty years away, Joyce invites Lydia to move into her Cambridge apartment. Temporarily. Just until she finds a place of her own. But their unlikely cohabitation--not helped by annoying new neighbors upstairs--turns out to be the post-divorce rebound relationship Joyce hadn't planned on. Instead of forging the bond she always dreamed of having with Lydia, their relationship frays.
She can't recall what started her collection. Maybe it was in a fragment of conversation overheard as she cleaned a sink? Before long (as she dusted a sitting room or defrosted a fridge) she noticed people were telling her their stories. Perhaps they always had done, but now it is different, now the stories are reaching out to her and she gathers them to her. Cleaner Janice knows that it is in people's stories that you really get to know them. From recently-widowed Fiona and her son Adam; to opera-singing Geordie; and the awful Mrs 'YeahYeahYeah' and her fox terrier, Decius, Janice has a unique insight into the community around her. When Janice starts cleaning for Mrs B – a shrewd and tricksy woman in her nineties – she finally meets someone who wants to hear her story. But Janice is clear: she is the keeper of stories, she doesn't have a story to tell. At least, not one she can share.
From her attic in the Arizona mountains, Myra Malone blogs about a dollhouse mansion that captivates thousands of readers worldwide. Myra's stories have created legions of fans who breathlessly await every blog post, trade photographs of Mansion-modeled rooms, and swap theories about the enigmatic and reclusive author. Myra herself is tethered to the Mansion by mysteries she can't understand—rooms that appear and disappear overnight, music that plays in its corridors. Across the country, Alex Rakes, the scion of a custom furniture business, encounters two Mansion fans trying to recreate a room. The pair show him the Minuscule Mansion, and Alex is shocked to recognize a reflection of his own life mirrored back to him in minute scale. The room is his own bedroom, and the Mansion is his family's home, handed down from the grandmother who disappeared mysteriously when Alex was a child. Searching for answers, Alex begins corresponding with Myra.
My comments: This book is delightful! I loved the tiny dose of magical realism and the focus on the miniature rooms. I thought it was a great read.
Exiles by Jane Harper (Jan. 31st)
At a busy festival site on a warm spring night, a baby lies alone in her pram, her mother vanishing into the crowds. A year on, Kim Gillespie's absence casts a long shadow as her friends and loved ones gather deep in the heart of South Australian wine country to welcome a new addition to the family. Joining the celebrations is federal investigator Aaron Falk. But as he soaks up life in the lush valley, he begins to suspect this tight-knit group may be more fractured than it seems. Between Falk's closest friend, a missing mother, and a woman he's drawn to, dark questions linger as long-ago truths begin to emerge.
My thoughts: Jane Harper is one of my all-time favorite authors. This book, like her others, is so well done. Her pacing is spot on, and the story and mystery are compelling. My literary salon, Conversations from a Page, is hosting Jane in early February. If you live in Houston and are interested, you can sign up here.
Maame by Jessica George (Jan. 31st)
It's fair to say that Maddie's life in London is far from rewarding. With a mother who spends most of her time in Ghana (yet still somehow manages to be overbearing), Maddie is the primary caretaker for her father, who suffers from advanced stage Parkinson's. At work, her boss is a nightmare and Maddie is tired of always being the only Black person in every meeting. When her mum returns from her latest trip to Ghana, Maddie leaps at the chance to get out of the family home and finally start living. A self-acknowledged late bloomer, she's ready to experience some important "firsts": She finds a flat share, says yes to after-work drinks, pushes for more recognition in her career, and throws herself into the bewildering world of internet dating. But it's not long before tragedy strikes, forcing Maddie to face the true nature of her unconventional family.
Lauren and her family have been granted the use of a spectacular brownstone. Adding to the home's bohemian splendor is the bar occupying the basement, a beloved dive called The Sweet Spot. Within days of moving in, Lauren makes an enemy in the neighborhood by sparking the divorce of a couple she doesn't know. Melinda's husband has dumped her for a young celebrity named Felicity, and the lovebirds are soon to become parents. Angry, Melinda wreaks havoc in Felicity's Soho boutique, where she has a huge fit, which happens to be caught on film.​ Olivia—the twenty-something behind the counter, who has big dreams and bigger debt—gets caught in the crossfire. To help Melinda, Olivia has a tantrum of her own and gets herself fired. When Melinda's ex and Felicity leave the city and their squalling baby behind, the three women rise to the occasion.
My Patreon group is reading this one early and meeting with Amy on Zoom in January. Want to join?
When Alice's best friend, Gabby, is reeling from a breakup, Alice writes her a heartfelt story to cheer her up. While reading it in a café, Gabby, as if by magic, meets the man of her dreams. Thinking the story might have some special power to it, Gabby shares it with her sister and other friends, who all find instant love. Word of mouth spreads, and Alice stumbles upon a new calling—to be a love scribe. But not all the love stories she writes unfold as expected. And while Alice tries to harness her extraordinary gift, she is summoned to a mansion in the woods where she encounters the reclusive Madeline Alger and her mysterious library. As Alice struggles to write a story for Madeline, her most challenging assignment yet, she's forced to confront her own guarded heart. Because maybe there's a love story waiting to be written for her, too.
Maureen by Rachel Joyce (Feb. 7th)
Maureen Fry has settled into the quiet life she shares with her husband after his iconic walk across England ten years ago. When an unexpected message from the North disturbs her equilibrium again, it is now her turn to make a journey. But Maureen is not like Harold. By turns outspoken, then vulnerable, she struggles to form bonds with the people she meets, and the landscape she crosses has radically changed. And Maureen has no sense of what she will find at the end of the road. All she knows is that she has to get there. While it stands alone, it is also the extraordinarily moving finale to a trilogy that began with the phenomenal bestseller The Unlikely Pilgrimage of Harold Fry and continued in The Love Song of Miss Queenie Hennessy.
Nisha Cantor lives the globetrotting life of the seriously wealthy, until her husband announces a divorce and cuts her off. Nisha is determined to hang onto her glamorous life. But in the meantime, she must scramble to cope--she doesn't even have the shoes she was, until a moment ago, standing in. That's because Sam Kemp – in the bleakest point of her life – has accidentally taken Nisha's gym bag. But Sam hardly has time to worry about a lost gym bag--she's struggling to keep herself and her family afloat. When she tries on Nisha's six-inch high Christian Louboutin red crocodile shoes, the resulting jolt of confidence that makes her realize something must change—and that thing is herself.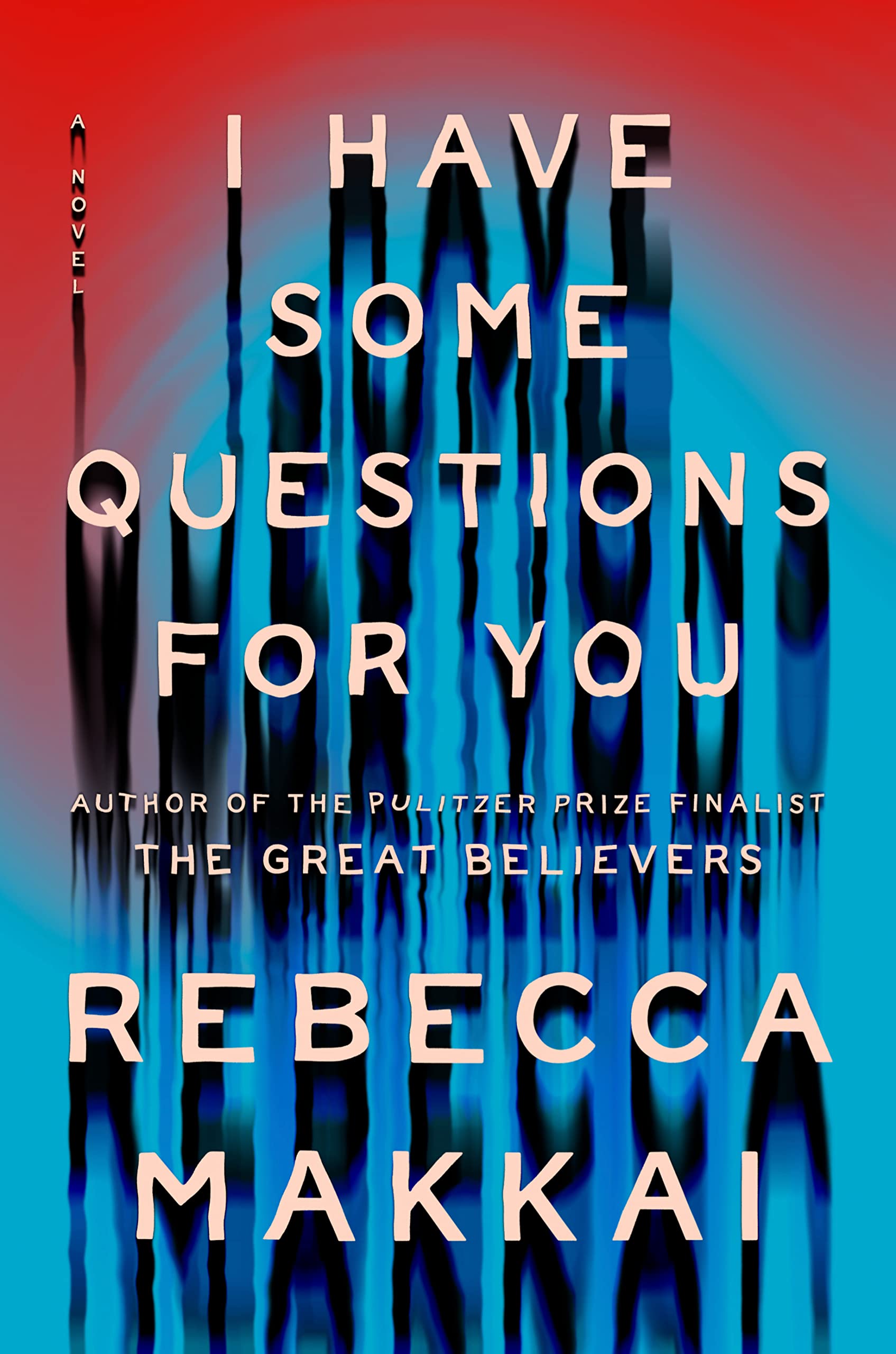 A fortysomething podcaster and mother of two, Bodie Kane is content to forget her past—the family history that marred her adolescence and the murder of one of her high school classmates, Thalia Keith. Though the circumstances surrounding Thalia's death and the conviction of the school's trainer, Omar Evans, are the subject of intense fascination online, Bodie prefers—needs—to let sleeping dogs lie. But when she's invited back to Granby, the elite New England boarding school where she spent four largely miserable years, to teach a course, Bodie finds herself inexorably drawn to the case and its apparent flaws. As she falls down the rabbit hole she was so determined to avoid, Bodie begins to wonder if back in 1995, she knew something that might have held the key to solving the case.
Who hasn't wondered for a split second what the world would be like if a person who is the object of your affliction ceased to exist? But then you've probably never heard of The McMasters Conservatory, dedicated to the consummate execution of the homicidal arts. To gain admission, a student must have an ethical reason for erasing someone who deeply deserves a fate no worse (nor better) than death. The campus of this "Poison Ivy League" college—its location unknown to even those who study there—is where you might find yourself the practice target of a classmate…and where one's mandatory graduation thesis is getting away with the perfect murder of someone whose death will make the world a much better place to live.
Growing up in a beautiful house in the English countryside, Katie Shaw lived a charmed life. At the cusp of graduation, she had big dreams, a devoted boyfriend, and a little brother she protected fiercely. Until the day a violent stranger changed the fate of her family forever. Years later, still unable to live down the guilt surrounding what happened to her brother, Chris, and now with a child of her own to protect, Katie struggles to separate the real threats from the imagined. Then she gets the phone call: Chris has gone missing and needs his big sister once more. Meanwhile, Detective Laurence Page is facing a particularly gruesome crime. A distinguished professor of fate and free will has been brutally murdered just hours after firing his staff. All the leads point back to two old cases: the gruesome attack on teenager Christopher Shaw, and the despicable crimes of a notorious serial killer who, legend had it, could see the future.
One afternoon in November 1975, ten-year-old Miranda Larkin comes home from school to find the house eerily quiet. Her mother is missing. Nothing else is out of place. Her mom's pocketbook remains in the front hall, in its usual spot. So begins a mystery that will span a lifetime. What happened to Jane Larkin? Investigators suspect Jane's husband. A criminal defense attorney, Dan Larkin would be an expert in outfoxing the police. But no evidence is found linking him to a crime, and the case fades from the public's memory, an unresolved mystery. Jane's three children--Alex, Jeff, and Miranda--are left to be raised by a man who may have murdered their mother. Two decades later, the remains of Jane Larkin are found. The investigation is awakened. The children, now grown, are forced to choose sides.
My comments: The format of this book is unique and somewhat entertaining. It kept me turning the pages though I do think it could have been edited down a lot and had a lot of unnecessary dialogue. The ending was predictable which left me liking the book less unfortunately.
Production for the tenth season of Bake Week is ready to begin at the gothic estate of host and celebrity chef Betsy Martin, and everything seems perfect. The tent is up, the top-tier ingredients are aligned, and the crew has their cameras at the ready. The six contestants work to prove their culinary talents over the course of five days, while Betsy is less than thrilled to share the spotlight with a new cohost—the brash and unpredictable Archie Morris. But as the baking competition commences, things begin to go awry. At first, it's merely sabotage—sugar replaced with salt, a burner turned to high—but when a body is discovered, everyone is a suspect.
My comments: I adored this light, fun mystery and cannot wait to be recommending it to everyone. The combination of the baking show and a murder that needs to be solved worked so well. It is definitely worth the read.
Now You See Us by Balli Kaur Jaswal (Mar. 7th)
A veteran domestic worker, Corazon is keeping a secret from her wealthy employer, who is planning an extravagant wedding for her daughter. Barely out of her teens, this is Donita's first time in Singapore, and she's hired by the fussy Mrs. Fann. Donita's thrown herself into a love affair and started a social media account that says more than it should. Working as an in-home caregiver for an elderly employer, Angel is feeling blue after a recent breakup with the woman she loves. Then an explosive news story shatters Singapore's tranquility—and sends a chill through every domestic worker: Flordeliza Martinez, a Filipina maid, has been arrested for murdering her female employer. The three women don't know the accused well, but she could be any of them; shocked into action, Donita, Corazon, and Angel will use their considerable moxie and insight to piece together the mystery of what really happened on the day Flordeliza's employer was murdered.
It's been more than a decade since the world has come undone, and Sasha Severn has returned to her childhood home with one goal in mind—find the mythic research her father, the infamous Last Beekeeper, hid before he was incarcerated. There, Sasha is confronted with a group of squatters living at the farm as a way to escape state housing. While she feels threatened by them at first, the friends soon become her newfound family. But just as she settles into her new life, Sasha witnesses the impossible. She sees a honeybee, presumed extinct. People who claim to see bees are ridiculed and silenced, but she can't shake the feeling that this bee is connected to her father's missing research. Fighting to uncover the truth could shatter Sasha's fragile security and threaten the lives of her new-found family—or it could save them all.
A Likely Story by Leigh Abramson (Mar. 14th)
Growing up in the nineties in New York City as the only child of famous parents was both a blessing and a curse for Isabelle Manning. Her beautiful society hostess mother, Claire, and New York Times bestselling author father, Ward, were the city's intellectual It couple. Ward's glamorous obligations often took him away from Isabelle, but Claire made sure her childhood was always filled with magic and love. Now an adult, all Isabelle wants is to be a successful writer like her father but after many false starts and the unexpected death of her mother, she faces her upcoming thirty-fifth birthday alone and on the verge of a breakdown. Her anxiety only skyrockets when she uncovers some shocking truths about her parents and begins wondering if everything she knew about her family was all based on an elaborate lie.
My Patreon group is reading this one early and meeting with Leigh on Zoom in late February. Want to join?
Our Best Intentions by Vibhuti Jain (Mar. 14th)
Babur "Bobby" Singh, single parent and owner of fledging Uber business "Move with Bobby," remains ever hopeful about ascending the ladder of American success. He lives in an affluent suburb of New York with his daughter Angie, an introverted teenager who is uncomfortable in her own skin unless she's swimming. During summer break, Angie is walking home after training at the high school pool when she finds a classmate from a wealthy family, stabbed on the football field. The police immediately focus their investigation on Chiara Thompkins, a runaway Black girl who disappears after the stabbing and who wasn't properly enrolled in the public high school. As the town fractures, Angie must navigate conflicting narratives and wrestle with her own moral culpability. Meanwhile, Babur's painstaking efforts to shield Angie and protect his hard-earned efforts to assimilate overshadow his ability to see right from wrong.
Vera Wong is a lonely little old lady who lives above her forgotten tea shop in the middle of San Francisco's Chinatown. Despite living alone, Vera is not needy; she likes nothing more than sipping on a good cup of Wulong and doing some healthy detective work on the Internet about what her Gen-Z son is up to. Then one morning, Vera trudges downstairs to find a curious thing--a dead man in the middle of her tea shop. In his outstretched hand, a flash drive. Vera doesn't know what comes over her, but after calling the cops like any good citizen would, she sort of . . . swipes the flash drive from the body and tucks it safely into the pocket of her apron. Vera is sure she would do a better job than the police possibly could, because nobody sniffs out a wrongdoing quite like a suspicious Chinese mother with time on her hands. What Vera does not expect is to form friendships with her customers and start to care for each and every one of them.
Darcy Clipper, nearly thirty, has returned home to Murbridge, Massachusetts, after her life takes an unwelcome turn. Murbridge, Darcy is convinced, will welcome her home and provide a safe space in which she can nurse her wounds and harbor grudges. But Murbridge, like so much else Darcy thought to be fixed, has changed. And while Darcy's first instinct might be to hole herself up in her childhood bedroom, it is human nature to do two things: seek out meaningful human connection and respond to anonymous internet postings. As Murbridge begins to take shape around Darcy, both online and in person, Darcy will consider the most fundamental of American questions: What can she ask of her community? And what does she owe it in return?
William Waters grew up in a house silenced by tragedy, where his parents could hardly bear to look at him, much less love him. So it's a relief when his skill on the basketball court earns him a scholarship to college, far away from his childhood home. He soon meets Julia Padavano, a spirited and ambitious young woman who surprises William with her appreciation of his quiet steadiness. With Julia comes her family; she is inseparable from her three younger sisters. Happily, the Padavanos fold Julia's new boyfriend into their loving, chaotic household. But then darkness from William's past surfaces, jeopardizing not only Julia's carefully orchestrated plans for their future, but the sisters' unshakeable loyalty to one another. The result is a catastrophic family rift that changes their lives for generations.
My comments: This follow up to Dear Edward does not disappoint, and it will make a great book club choice because there is so much to discuss. It is a phenomenal and emotional read that covers a wide range of themes. Get your tissues out before you start it.
Twenty-one-year-old Tanner Quimby needs a place to live. Preferably one where she can continue sitting around in sweatpants and playing video games. Since she has no credit or money to speak of, her options are limited, so when an opportunity to work as a live-in caregiver for an elderly woman falls into her lap, she takes it. One slip on the rug and Louise Wilt's daughter demands that Louise have a full-time nanny living with her. Never mind that she can still walk fine and pour the two fingers of vodka she drinks every afternoon. Louise wants a caretaker even less than Tanner wants to be one. The two start off their living arrangement happily ignoring each other until Tanner starts to notice things—weird things. Like, why does Louise keep her garden shed locked up tighter than a prison? And why does Louise suddenly appear in her room, with a packed bag at 1 a.m. insisting that they leave town immediately?
My thoughts: I adored this book. Intergenerational stories hold strong appeal for me, and this one is just fabulous. I love the characters, the humor, the storyline, and the relationship that develops between Tanner and Louise. It is a feel good story with a lot of depth.
I'll Stop the World by Lauren Thoman (Apr. 1st)
Trapped in a dead-end town, Justin Warren has had his life defined by the suspicious deaths of his grandparents. The unsolved crime happened long before Justin was born, but the ripple effects are still felt after thirty-eight years. Justin always knew he wouldn't have much of a future. He just never imagined that his life might take him backward. In a cosmic twist of fate, Justin's choices send him crashing into the path of determined optimist Rose Yin. Justin and Rose live in the same town and attend the same school, but have never met―because Rose lives in 1985. Justin won't be born for another twenty years. And his grandparents are still alive―for now. In a series of events that reverberate through multiple lifetimes, Justin and Rose have a week to get Justin unstuck in time and put each of them in control of their futures―by solving a murder that hasn't even happened yet
The Soulmate by Sally Hepworth (Apr. 4th)
Gabe and Pippa Gerard have just moved into their dream house: a cliffside cottage in a sleepy coastal town outside Melbourne. It's a fresh start to their marriage, and the perfect place to raise their two young daughters. But the house's perfect façade hides something more sinister: The Spot, where the tall cliffs have become a popular place for those wishing to end their lives. After talking someone down from the ledge, Gabe becomes a local hero, saving person after person… until one night, he doesn't. And Pippa sees Gabe the moment after it happened, standing alone at the cliff's edge, arms outstretched, palms facing out. The death is ruled a suicide— Gabe said it was a stranger devastated over her husband's infidelity. But when Pippa discovers that Gabe knew the victim, she has more questions than answers. As Pippa works to uncover the truth, the foundations of the life they've built begin to crack and their deepest secrets start to unravel.
This Bird Has Flown by Susanna Hoffs (Apr. 4th)
Jane Start is thirty-three, broke, and recently single. Ten years prior, she had a hit song—written by world-famous superstar Jonesy—but Jane hasn't had a breakout since. Now she's living out of four garbage bags at her parents' house, reduced to performing to Karaoke tracks in Las Vegas. Rock bottom. But when her longtime manager Pippa sends Jane to London to regroup, she's seated next to an intriguing stranger on the flight—the other Tom Hardy, an elegantly handsome Oxford professor of literature. Jane is instantly smitten by Tom, and soon, truly inspired. But it's not Jane's past alone that haunts her second chance at stardom, and at love. Is Tom all that he seems? And can Jane emerge from the shadow of Jonesy's earlier hit, and into the light of her own?
From the New York Times bestselling author of All the Missing Girls and "master of suspense, Megan Miranda" (Mary Kubica, New York Times bestselling author of The Good Girl), a thrilling mystery about a group of former classmates who reunite to mark the tenth anniversary of a tragic accident—only to have one of the survivors disappear, casting fear and suspicion on the original tragedy.
When Emma Jansen discovers that the grand Long Island estate where she grew up is set to be demolished, she can't help but return for one last visit. After all, it was a place filled with firsts: learning to ride a bike and falling in love. But once Emma arrives at the storied mansion, she can't ignore the more complicated memories. Because that's not exactly where Emma grew up. Her mother and father worked for the family that owned the estate, and they lived over the garage like Audrey Hepburn's character in the film Sabrina. Emma never felt fully accepted, except by the family's grandson, Henry—a former love—and by the driver's son, Leo—her best friend. As plans for the property are put into motion and the three are together for the first time in over a decade, Emma finds herself caught between two worlds and two loves.
Back in 2004, The Daydreams had it all: a cast of innocent-seeming teenagers acting and singing their hearts out, amazing ratings, and a romance that steamed up fan fiction forums. Then, during the live season two finale, it all imploded, leaving everyone scrambling to understand why. Afterward, the four stars went down very different paths. Kat is now a lawyer in Washington, DC. Liana is the bored wife of a famous athlete. Noah, the show's golden boy, emerged unscathed and is poised to become a household name. And Summer, the object of Noah's fictional (and maybe real-life) affections, is the cautionary tale. But now the fans are demanding a reunion special. The stars all have private reasons to come back: forgiveness, revenge, a second chance with a first love. But as they tentatively rediscover the magic of the original show, old secrets threaten to resurface.
My comments: I absolutely loved this book - the subject matter, the characters, and how everything plays out. I highly recommend it - it is such a fun read. And the cover is just stunning.
The Half Moon by Mary Beth Keane (May 2nd)
Malcolm Gephardt, the handsome and gregarious longtime bartender at the Half Moon, has always dreamed of owning a bar. When his boss is finally ready to retire, Malcolm is inspired to buy the place. He sees unquantifiable magic and potential in the Half Moon and hopes to make it a bigger success—but quickly realizes that his customers don't like change and that making a profit won't be easy. Malcolm's wife Jess is smart, confident, and has dedicated herself to her law career. But after years of trying to have a baby, she's struggling to accept the idea that motherhood may not be in the cards for her. Like Malcolm, she feels her youth beginning to slip away, and while her hopes and expectations fall short of the current reality, she wonders how to reshape her life.
Everything's Fine by Cecilia Rabess (Jun. 6th)
When Jess Lands a job as an analyst at Goldman Sachs, she's less than thrilled to learn she'll be on the same team as Josh, her old sparring partner from college. Josh loves playing the devil's advocate. But when Jess finds herself the sole Black woman on the floor, overlooked and underestimated, it's Josh who shows up for her in surprising—if imperfect ways. Before long, an unlikely friendship—one tinged with undeniable chemistry—forms between the two. A friendship that gradually, and then suddenly, turns into an electrifying romance that shocks them both. Despite their differences, the force of their attraction propels the relationship forwards. But then it's 2016, and the cultural and political landscape shifts underneath them. And Jess, who is just beginning to discover who she is and who she has the right to be, is forced to ask herself what she's willing to compromise for love and whether, in fact, everything's fine.
Sam's life is on track. She has the perfect doctor fiancé, Jack (his strict routines are a good thing, really), a great job in Manhattan (unless they fire her), and is about to tour a wedding venue near her family's Long Island beach house. Everything should go to plan, yet the minute she arrives, Sam senses something is off. Wyatt is here. Her Wyatt. But there's no reason for a thirty-year-old engaged woman to feel panicked around the guy who broke her heart when she was seventeen. Yet being back at this beach, hearing notes from Wyatt's guitar float across the night air from next door as if no time has passed--Sam's memories come flooding back: the feel of Wyatt's skin on hers, their nights in the treehouse, and the truth behind their split. Sam remembers who she used to be, and as Wyatt reenters her life their connection is as undeniable as it always was. She will have to make a choice.
What Remains by Wendy Walker (June 13th)
Detective Elise Sutton is drawn to cold cases. Each crime is a puzzle to solve, pulled from the past. Elise looks for cracks in the surface and has become an expert on how murderers slip up. She has dedicated her life to creating a sense of order, at work with her ex-marine partner; at home with her husband and two young daughters; and within, battling her own demons. Elise has everything under control, until one afternoon, when she walks into a department store and is forced to make a terrible choice: to save one life, she will have to take another. Steeped in guilt, and on a leave of absence from work, she's numb, even to her husband and daughters, until she connects with Wade Austin, the tall man whose life she saved. But Elise soon realizes that he isn't who he says he is. In fact, Wade Austin isn't even his real name. The tall man is a ghost, one who will set off a terrifying game of cat and mouse, threatening Elise and the people she loves most.
I would love to hear the fiction titles that you are looking forward to reading in 2023. Please comment below with all of your thoughts and recommendations!
This post may contain affiliate links which earn me a commission at no additional cost to you.