2023 is going to be a fabulous year for new historical fiction - an incredibly large number of books are coming out in the genre about widely varied topics and places. To help readers know which ones to pick up and when, I waded through the many, many titles to create this list of the ones that are standouts. Once I read a book, I will update this post with my comments on that particular novel. In addition, I will add other outstanding books that I learn about as the year progresses.
As someone who focuses a lot on book covers, I am thrilled to see a much wider range of covers for the genre. My heart is singing.
I will be interviewing a number of the authors on this list in the coming months so you can keep an eye out for those episodes. Short summaries are included from the publishers' descriptions on each book to provide some detail on the selections. And as always, shop local or if you purchase the books online, I would be so grateful if you would use my affiliate Bookshop.org links below which support independent bookstores and the production of my podcast. In addition to helping support my show, your purchases allow me to show sales numbers from my recommendations, which helps me recruit authors to come on my podcast and participate in other events.
In 1800s Dunmore, a Canadian town settled by people fleeing enslavement in the American south, young Lensinda Martin works for a crusading Black journalist. One night, a neighboring farmer summons Lensinda after a slave hunter is shot dead on his land by an old woman who recently arrived via the Underground Railroad. When the old woman refuses to flee before the authorities arrive, the farmer urges Lensinda to gather testimony from her before she can be condemned for the crime. But the old woman doesn't want to confess instead proposing a barter: a story for a story. And so begins an extraordinary exchange of tales that reveal an interwoven history of Black and Indigenous peoples in what is called North America. As time runs out, Lensinda is challenged to uncover her past and face her fears in order to make good on the bargain of a story for a story.
It's 1957, and after leaving the only home she has ever known, Alice Young steps off the bus into the all-Black town of New Jessup, Alabama, where residents have largely rejected integration as the means for Black social advancement. Instead, they seek to maintain the community they cherish on their "side of the woods." Here, Alice falls in love with Raymond Campbell, whose clandestine organizing activities challenge New Jessup's longstanding status quo and could lead to the young couple's expulsion—or worse—from their cherished home. But as Raymond continues to push alternatives for enhancing New Jessup's political power, Alice must find a way to balance her support for his work with her desire to protect New Jessup from the pressure of upheaval from inside, and outside, their side of town.
Between the World Wars, the six Mitford sisters dominate the English political, literary, and social scenes. Though they've weathered scandals before, the family falls into disarray when Diana divorces her husband to marry a fascist leader and Unity follows her sister's lead, inciting rumors that she's become Hitler's own mistress. Novelist Nancy Mitford is the only member of her family to keep in touch with Diana and Unity after their desertion, so it falls to her to act when her sisters become spies for the Nazi party. Probing the torrid political climate of World War II and the ways that sensible people can be sucked into radical action, The Mitford Affair follows Nancy's valiant efforts to end the war and the cost of placing loyalty to her country above loyalty to her family.
The master of the Providence plantation in Barbados gathers his slaves and announces the king has decreed an end to slavery. As of the following day, the Emancipation Act of 1834 will come into effect. The cries of joy fall silent when he announces that they are no longer his slaves; they are now his apprentices. They must work for him for another six years. So Rachel runs. Away from Providence, she begins a desperate search to find her children--the five who survived birth and were sold. The grueling, dangerous journey takes her from Barbados then, by river, deep into the forest of British Guiana and finally across the sea to Trinidad. She is driven on by the certainty that a mother cannot be truly free without knowing what has become of her children, even if the answer is more than she can bear.
1942. Hannah Martel has narrowly escaped Nazi Germany after her fiancé was killed in a pogrom. When her ship bound for America is turned away at port, she has nowhere to go but to her cousin Lily, who lives with her family in Brussels. Fearful for her life, Hannah is desperate to get out of occupied Europe. But with no safe way to leave, she must return to the dangerous underground work she thought she had left behind. Seeking help, Hannah joins the Sapphire Line, a secret resistance network led by a mysterious woman named Micheline and her enigmatic brother Mateo. But when a grave mistake causes Lily's family to be arrested and slated for deportation to Auschwitz, Hannah finds herself torn between her loyalties. How much is Hannah willing to sacrifice to save the people she loves? Inspired by incredible true stories of courage and sacrifice, Code Name Sapphire is a powerful novel about love, family and the unshakable resilience of women in even the hardest of times.
1950s Philadelphia: fifteen-year-old Ruby Pearsall is on track to becoming the first in her family to attend college, in spite of having a mother more interested in keeping a man than raising a daughter. But a taboo love affair threatens to pull her back down into the poverty that has been passed on to her like a birthright. Eleanor Quarles arrives in Washington, DC, with ambition and secrets. When she meets the handsome William Pride at Howard University, they fall madly in love. But William hails from one of DC's elite Black families, and his par­ents don't let just anyone into their fold. Eleanor hopes that a baby will make her feel at home in William's family and grant her the life she wants. With their stories colliding in the most unexpected of ways, Ruby and Eleanor will both make decisions that shape the trajectory of their lives.
Skull Water by Heinz Insu Fenkl (Feb. 7th)
Set in South Korea in the 1950s and 1970s, Skull Water is a coming-of-age story about Insu, the son of a Korean mother and a GI father in the U.S. Army, and the intertwined tale of his Korean Big Uncle, who has been exiled to a mountain cave near the family village to die from a gangrenous foot. Growing up in the aftermath of the Vietnam War, Insu and his two best friends spend their days skipping school, selling scavenged Western goods on the black market, and testing the boundaries between childhood and adulthood. When Insu hears an old legend that water collected from a dead person's skull will cure any sickness, he vows to collect some in order to heal Big Uncle's mysterious injury. As Insu becomes increasingly drawn to his family lore, Korean folktales, and Buddhist spiritual teachings, South Korea itself is changing—rapidly transforming into a more modern Western country.
Stealing by Margaret Verble (Feb. 7th)
Since her mother's death, Kit Crockett has lived with her grief-stricken father, spending lonely days far out in the country tending the garden and reading Nancy Drew mysteries from the library bookmobile. One day when Kit discovers a mysterious and beautiful woman has moved in just down the road, she is intrigued. Kit and her new neighbor Bella become fast friends. Both outsiders, they take comfort in each other's company. But malice lurks near their quiet bayou and Kit suddenly finds herself at the center of tragic, fatal crime. Soon, Kit is ripped from her Cherokee family and sent to Ashley Lordard, a religious boarding school. Kit is stripped of her heritage, force-fed Christian indoctrination, and is sexually abused by the director. But Kit secretly keeps a journal recounting what she remembers—and revealing just what she has forgotten.
Prize Women by Caroline Lea (Feb. 14th)
Toronto, 1926. Knowing that he will die without an heir, childless millionaire Charles Millar leaves behind a controversial will: the recipient of his fortune will be decided in a contest that will become a media sensation. His money will go to the winner: the woman who bears the most children in the ten years after his death. It is a bequest that will have dramatic consequences for the lives of two women. Lily di Marco is young, pregnant, and terrified of her alcoholic, violent husband. When her town is damaged by an earthquake, she flees to Toronto, arriving, by chance, on the doorstep of the glamorous Mae Thebault. While Mae presents a confident face to the world, she secretly struggles with her own past and a present consumed with the burdens of motherhood. Lily enters her life at a breaking point, and soon a fierce friendship blossoms between the women. That is until the Great Depression and the contest, with its alluring prize, threatens to tear their friendship apart.
The Librarian of Burned Books is a captivating WWII-era novel about the intertwined fates of three women who believe in the power of books to triumph over the very darkest moments of war. Inspired by the true story of the Council of Books in Wartime, the World War II organization founded by booksellers, publishers, librarians, and authors to use books as "weapons in the war of ideas," The Librarian of Burned Books is an unforgettable historical novel, a haunting love story, and a testament to the beauty, power, and goodness of the written word.
France, 1918. In the final days of the First World War, a young Chinese woman, Pauline Deng, runs away from her uncle's home in Paris to evade a marriage being arranged for her in Shanghai. To prevent the union, she needs the help of her cousin Theo, who is working as a translator for the Chinese Labour Corps in the French countryside. In the town of Noyelles-sur-Mer, Camille Roussel is planning her escape from an abusive marriage, and to end a love affair that can no longer continue. When Camille offers Pauline a room for her stay, the two women become friends. But it's not long before Pauline uncovers a perilous secret that Camille has been hiding from her. As their dangerous situation escalates, the two women are forced to make a terrible decision that will bind them together for the rest of their lives.
In 1940s and '50s America, polio is as dreaded as the atomic bomb. No one's life is untouched by this disease that kills or paralyzes its victims, particularly children. Some of the world's best minds are engaged in the race to find a vaccine. But Dorothy Horstmann is not focused on beating her colleagues to the vaccine. She just wants the world to have a cure. Applying the same determination that lifted her from a humble background as the daughter of immigrants, to becoming a doctor, she hunts down the monster where it lurks: in the blood. This discovery of hers, and an error by a competitor, catapults her closest colleague to a lead in the race. When his chance to win comes on a worldwide scale, she is asked to sink or validate his vaccine—and to decide what is forgivable, and how much should be sacrificed, in pursuit of the cure.
Homestead by Melinda Moustakis (Feb. 28th)
Anchorage, 1956. Marie walks into the Moose Lodge looking for a way to stay in Alaska. When she and Lawrence first lock eyes, they are drawn together, but when they decide to marry, days later, they are more in love with the prospect of homesteading than each other. For Lawrence, his parcel of 150 acres is an opportunity to finally belong in a world that has never delivered on its promise. For Marie, the land is an escape from the empty future she sees spinning out before her. But over the next few years, as they work the land in an attempt to secure a deed to their homestead, they must face everything they do not know about each other. As the Territory of Alaska moves toward statehood, can Marie and Lawrence create a life for themselves, or will they break apart trying?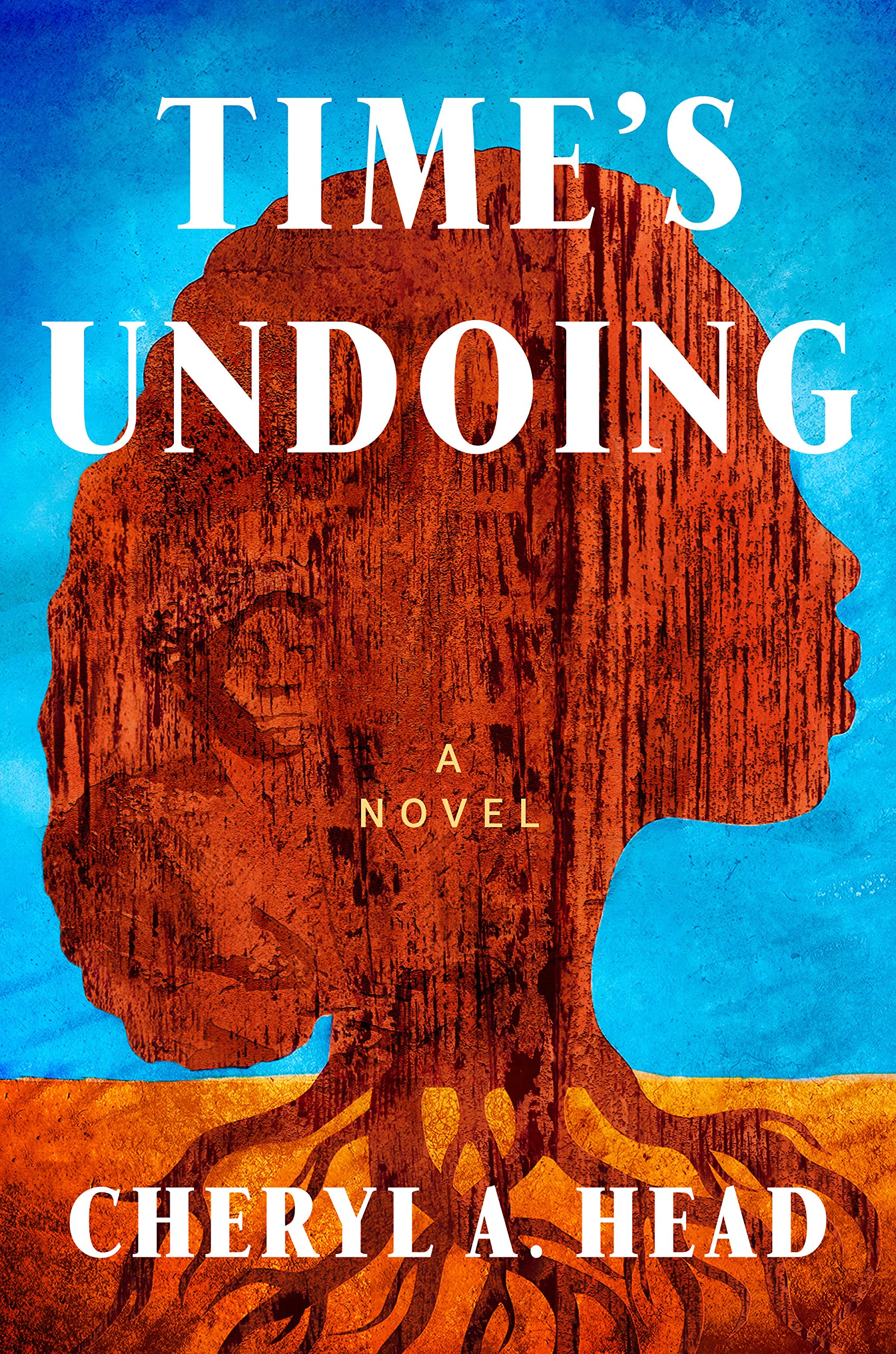 Time's Undoing by Cheryl A. Head (Feb. 28th)
Birmingham, 1929: Robert Lee Harrington, a master carpenter, has just moved to Alabama to pursue a job opportunity, bringing along his pregnant wife and young daughter. Birmingham is in its heyday, known as the "Magic City" for its booming steel industry, and while Robert and his family find much to enjoy in the city's busy markets and vibrant nightlife, it's also a stronghold for the Klan. And with his beautiful, light-skinned wife and snazzy car, Robert begins to worry that he might be drawing the wrong kind of attention.

2019: Meghan McKenzie, the youngest reporter at the Detroit Free Press, has grown up hearing family lore about her great-grandfather's murder—but no one knows the full story of what really happened back then, and his body was never found. Determined to find answers to her family's long-buried tragedy and spurred by the urgency of the Black Lives Matter movement, Meghan travels to Birmingham. But as her investigation begins to uncover dark secrets that spider across both the city and time, her life may be in danger.
It's 1980, and Lillian Waters is hitting the road for the very last time. Jaded from her years in the music business, perpetually hungover, and diagnosed with career-ending vocal problems, Lillian cobbles together a nationwide farewell tour. She yearns to feel the rush of making live music one more time and bask in the glow of a packed house before she makes the last, and most important, stop on the tour: the farm she left behind at age ten and the sister she is finally ready to confront about an agonizing betrayal in their childhood. As the novel crisscrosses eras, moving between Lillian's youth--the Depression, the Second World War, the rise of Nashville--and her middle-aged life in 1980, we see her striving to build a career in the male-dominated world of country music. Nearing her final tour stop, Lil is forced to confront those choices and how they shaped her life.
Go As a River by Shelley Read (Mar. 7th)
Victoria Nash is just a teenager in the 1940s, but she runs the household on her family's peach farm in the ranch town of Iola, Colorado—the sole surviving female in a family of troubled men. Wilson Moon is a young drifter with a mysterious past, displaced from his tribal land in the Four Corners region. When Victoria encounters Wil on a street corner, their unexpected connection ignites as much passion as danger. Victoria flees into the beautiful but harsh wilderness of the nearby mountains when tragedy strikes. Living in a small hut, she struggles to survive in the unforgiving conditions with no clear notion of what her future will be. What happens afterward is her quest to regain all that she has lost, even as the Gunnison River rises to submerge her homeland and the only life she has ever known.
My thoughts: This beautiful coming-of-age story will stay with me for a very long time. I loved everything about it and cannot wait for everyone else to read it.
Eliza Macy is struggling to conceal her financial trouble as she waits for her whaling captain husband to return from a voyage. In desperation, she turns against her progressive ideals and targets Meg Wright, a pregnant free Black woman trying to relocate her store to Main Street. Meanwhile, astronomer Maria Mitchell loves running Nantucket's Atheneum and spending her nights observing the stars, yet she fears revealing the secret wishes of her heart. On a sweltering July night, a massive fire breaks out in town, quickly kindled by the densely packed wooden buildings. With everything they possess now threatened, these three very different women are forced to reevaluate their priorities and decide what to save, what to let go and what kind of life to rebuild from the ashes of the past.
Dust Child by Nguyễn Phan Quế Mai (Mar. 14th)
In 1969, sisters Trang and Quỳnh, desperate to help their parents pay off debts, leave their rural village and become "bar girls" in Sài Gòn, drinking, flirting with American GIs in return for money. As the war moves closer to the city, Trang gets swept up in an irresistible romance with a charming American helicopter pilot, Dan. Decades later, Dan returns to Việt Nam with his wife, Linda, hoping to find a way to heal from his PTSD and reckon with secrets from his past. At the same time, Phong—the son of a Black American soldier and a Vietnamese woman—embarks on a search to find both his parents and a way out of Việt Nam. Abandoned in front of an orphanage, Phong grew up being called "the dust of life," "Black American imperialist," and "child of the enemy," and he dreams of a better life for himself and his family in the U.S.
In a faraway kingdom, in a long-ago land...a young girl lived happily in Moscow with her family: a sister, a father, and an eccentric mother who liked to tell fairy tales and collect porcelain dolls. One summer night, everything changed, and all that remained of that family were the girl and her mother. Now, a decade later and studying at Oxford University, Rosie has an English name, a loving fiancé, and a promising future, but all she wants is to understand--and bury--the past. After her mother dies, Rosie returns to Russia, armed with little more than her mother's strange folklore--and a single key. What she uncovers is a devastating family history that spans the 1917 Revolution, the siege of Leningrad, Stalin's purges, and beyond. At the heart of this saga stands a young noblewoman, Tonya, as pretty as a porcelain doll, whose actions—and love for an idealistic man—will set off a sweeping story that reverberates across the century....
Ana will never forget her mother's face when she and her baby brother, Oskar, were sent out of their Polish ghetto and into the arms of a Christian friend. For Oskar, their new family is the only one he remembers. When a woman from a Jewish reclamation organization seizes them, Ana is eager to reconnect with her roots, while Oskar feels the loss of the home he loves. Roger grows up in a monastery in France, inventing stories in a life of quiet concealment. When a relative seeks to retrieve him, the Church steals him across the Pyrenees before relinquishing him to family in Jerusalem. Renata has spent her life unearthing secrets from the past. After her mother's death, Renata's grief is entwined with all the questions her mother left unanswered. Two decades later, they are each building lives for themselves, trying to move on from the trauma and loss that haunts them.
As German bombs fall over London in 1940, working-class parents Millie and Reginald Thompson make an impossible choice: they decide to send their eleven-year-old daughter, Beatrix, to America where they hope she'll stay safe. When Bea arrives in Boston, Mr. and Mrs. G, and their sons William and Gerald, fold Bea seamlessly into their world. She becomes part of this lively family, adjusting to their affluent lifestyle. Bea grows close to both boys, one older and one younger, and before long, life with the Gregorys feels more natural to her than the spare life with her parents back in England until, abruptly, she is called home to London when the war ends. Bea dutifully retraces her trip across the Atlantic back to her new, old world. As she returns to post-war London, the memory of her American family stays with her, never fully letting her go, and always pulling on her heart as she tries to move on and pursue love and a life of her own.
My thoughts: Spence-Ash's lyrical prose brings the story to life, and I felt I was there with Bea as she grows up. I cannot imagine sending a child away for months, let alone years, and pondered again and again what it must have felt like to Bea to belong to two families and never feeling completely at home in either.
1873. At an abandoned château on the outskirts of Paris, a dark séance is about to take place, led by acclaimed spiritualist Vaudeline D'Allaire. Known worldwide for her talent in conjuring the spirits of murder victims to ascertain the identities of the people who killed them, she is highly sought after by widows and investigators alike. Lenna Wickes has come to Paris to find answers about her sister's death, but to do so, she must embrace the unknown and overcome her own logic-driven bias against the occult. When Vaudeline is beckoned to England to solve a high-profile murder, Lenna accompanies her as an understudy. But as the women team up with the powerful men of London's exclusive Séance Society to solve the mystery, they begin to suspect that they are not merely out to solve a crime, but perhaps entangled in one themselves…
She was the small-town southern beauty transformed into a Hollywood love goddess. He was the legendary crooner whose voice transfixed the world. They were Ava Gardner and Frank Sinatra. Separately they were irresistible; together they were an explosive combination. Ava's star is rising just as Frank's career--and public image as a family man--is taking a hit. Gone are the days of the screaming bobbysoxers and chart-topping hits. Ava, however, finds herself gracing the front page of every tabloid in America. As the pair ride the rollercoaster of success and failure, passion and anger, they both wonder if the next turn will be the end of their careers, and most devastating of all--the end of all they've shared.
September 1896: As an aspiring archaeologist, Smith College graduate Betsy Hayes travels to Athens, desperate to break into a very male-dominated field and find work at some of the world's most famous excavation sites. In the midst of the heat and dust of Greece she finds an unlikely ally in philanthropist Charles, Baron de Robecourt, one of the few men who takes her academic passion seriously. But when a simmering conflict between Greece and Turkey erupts into open warfare, Betsy's archaeological sites become battlefields and she falls into the grim and heroic task of nursing the wounded.
June 1898: As the Spanish-American war begins, an older and wiser Betsy Hayes is searching for her former best friend Ava, who she last saw in Greece during the Greco-Turkish War. She believes that Ava might be with the Red Cross headed to Cuba, so Betsy herself joins the Red Cross and follows Teddy Roosevelt's Rough Riders straight to the heart of the fighting.
My Patreon group is reading this one early and meeting with Lauren on Zoom in February. Want to join?
Her Lost Words by Stephanie Marie Thornton (Mar. 28th)
1792. As a child, Mary Wollstonecraft longed to disappear during her father's violent rages. Instead, she transforms herself into the radical author of the landmark volume A Vindication of the Rights of Woman, in which she dares to propose that women are equal to men. Mary refuses to bow to society's conventions and instead supports herself with her pen until an illicit love affair challenges her every belief. When she gives birth to a daughter and is stricken with childbed fever, Mary fears it will be her many critics who recount her life's extraordinary odyssey...

1815. The daughter of infamous political philosopher Mary Wollstonecraft, passionate Mary Shelley learned to read by tracing the letters of her mother's tombstone. As a young woman, she desperately misses her mother's guidance, especially following her scandalous elopement with dashing poet Percy Bysshe Shelley. Mary struggles to balance an ever-complicated marriage with motherhood while nursing twin hopes that she might write something of her own one day and also discover the truth of her mother's unconventional life.
Paris, 1974. Radha is now thirty-two and living in Paris with her husband, Pierre, and their two daughters. She still grieves for the baby boy she gave up years ago, when she was only a child herself, but she loves being a mother to her daughters, and she's finally found her passion—the treasure trove of scents. When her friend's grandfather offered her a job at his parfumerie, she quickly discovered she had a talent—she could find the perfect fragrance for any customer who walked in the door. Now, ten years later, she's working for a master perfumer, helping to design completely new fragrances for clients and building her career one scent at a time. Tasked with her first major project, Radha travels to India, where she enlists the help of her sister, Lakshmi, and the courtesans of Agra. She's on the cusp of a breakthrough when she finds out the son she never told her husband about is heading to Paris to find her—upending her carefully managed world.
It is Coronation Year, 1953, and a new queen is about to be crowned. The people of London are in a mood to celebrate, none more so than the residents of the Blue Lion hotel. Edie Howard, owner of the Blue Lion, has found the miracle she needs: on Coronation Day, Queen Elizabeth in her gold coach will pass by the hotel's front door, allowing Edie to charge a fortune for rooms and save her beloved home from financial ruin. Stella Donati, a young Italian photographer and Holocaust survivor, has come to live at the Blue Lion while she takes up a coveted position at Picture Weekly magazine. James Geddes, a war hero and gifted artist, has struggled to make his mark in a world that disdains his Indian ancestry. When anonymous threats focused on Coronation Day, the Blue Lion, and even the queen herself disrupt their mood of happy optimism, Edie and her friends must race to uncover the truth and save their home.
Richmond, Virginia 1811. It's the height of the winter social season, the General Assembly is in session, and many of Virginia's gentleman planters, along with their wives and children, have made the long and arduous journey to the capital. At the city's only theater, the Charleston-based Placide & Green Company puts on two plays a night to meet the demand of a populace that's done looking for enlightenment at the front of a church. On the night after Christmas, the theater is packed with more than six hundred holiday revelers. When the theater goes up in flames in the middle of the performance, a cast of characters must make a series of split-second decisions that will not only affect their own lives but those of countless others. And in the days following the fire, as news of the disaster spreads across the United States, the paths of these individuals will become forever intertwined.
New York heiress Catherine Dohan seemingly has it all. There's only one problem. It's a lie. As soon as the Morro Castle leaves port, Catherine's past returns with a vengeance and threatens her life. Joining forces with a charismatic jewel thief, Catherine must discover who wants her dead—and why. Elena Palacio is a dead woman. Or so everyone thinks. After a devastating betrayal left her penniless and on the run, Elena's journey on the Morro Castle is her last hope. Steeped in secrecy and a burning desire for revenge, her return to Havana is a chance to right the wrong that has been done to her—and her prey is on the ship. As danger swirls aboard the Morro Castle and their fates intertwine, Elena and Catherine must risk everything to see justice served once and for all.
Homecoming by Kate Morton (Apr. 11th)
Adelaide Hills, Christmas Eve, 1959: At the end of a scorching hot day, beside a creek on the grounds of the grand and mysterious mansion, a local delivery man makes a terrible discovery. A police investigation is called and the small town of Tambilla becomes embroiled in one of the most shocking murder cases in the history of South Australia. Sixty years later, Jess is a journalist in search of a story. Having lived and worked in London for almost twenty years, she now finds herself laid off from her full-time job and struggling to make ends meet. A phone call out of nowhere summons her back to Sydney, where her beloved grandmother, Nora has been raced to the hospital. In Nora's bedroom, she discovers a true crime book, chronicling the police investigation into a long-buried tragedy: the Turner Family Tragedy of Christmas Eve, 1959. It is only when Jess skims through the book that she finds a shocking connection between her own family and this once-infamous crime—a crime that has never been resolved satisfactorily.
The Trackers by Charles Frazier (Apr. 11th)
Hurtling past the downtrodden communities of Depression-era America, painter Val Welch travels westward to the rural town of Dawes, Wyoming because he's landed a New Deal assignment to create a mural representing the region for their new Post Office. A wealthy art lover named John Long and his wife Eve have agreed to host Val at their sprawling ranch. Rumors and intrigue surround the couple: Eve left behind an itinerant life riding the rails and singing in a western swing band. Long holds shady political aspirations, but was once a WWI sniper--and his right hand is a mysterious elder cowboy, a vestige of the violent old west. Val quickly finds himself entranced by their lives. One day, Eve flees home with a valuable painting in tow, and Long recruits Val to hit the road with a mission of tracking her down.
California, 1938—When she loses her parents in an accident, sixteen-year-old Rosanne is taken in by the owners of the vineyard where she has lived as the vinedresser's daughter. She moves into Celine and Truman Calvert's spacious house with a secret, and she promised her mother she'd never reveal her little-understood ability to anyone. Driven by her loneliness she breaks the vow to her mother, and in a desperate moment she ends up pregnant. Banished by the Calverts, Rosanne believes she is bound for a home for unwed mothers, but instead is sent to a place far worse than anything she could have imagined.

Austria, 1947—After witnessing firsthand Adolf Hitler's brutal pursuit of hereditary purity—especially with regard to "different children"—Helen Calvert, Truman's sister, is ready to return to America for good. But when she arrives at her brother's peaceful vineyard after decades working abroad, she is shocked to learn what really happened nine years earlier to the vinedresser's daughter, a girl whom Helen had long ago befriended.
In New York City, you can disappear into the crowd. At least that's what Gloria Downing desperately hopes as she tries to reinvent herself after a devastating family scandal. She's ready for a total life makeover and a friend she can lean on—and into her path walks a young, idealistic woman named Estée. Their chance encounter will change Gloria's life forever. Estée dreams of success and becoming a household name like Elizabeth Arden, Helena Rubinstein, and Revlon. Before Gloria knows it, she is swept up in her new friend's mission and while Estée rolls up her sleeves, Gloria begins to discover her own talents. After landing a job at Saks Fifth Avenue, New York's finest luxury department store, Gloria finds her voice, which proves instrumental in opening doors for Estée's insatiable ambitions.
1939: 14-year-old Hazel and 5-year-old Flora evacuate their London home for a village to escape the horrors of World War 2. Living with the Aberdeen family, Hazel distracts her sister with a fairy tale about a magical land, a secret place they can escape: Whisperwood. But the unthinkable happens when Flora suddenly vanishes after playing near the banks of the Thames. Shattered, Hazel blames herself for her sister's disappearance, carrying the guilt into adulthood. Twenty years later, Hazel is back in London, ready to move on from her job at a bookstore for a career at Sotheby's. But her tidy life is turned upside down when she unwraps a package containing a picture book called Whisperwood and the River of Stars. Could this book hold the secrets to Flora's disappearance? Could it be a sign that her beloved sister is still alive after all these years?
The Spectacular by Fiona Davis (Jun. 13th)
New York City, 1956: Nineteen-year-old Marion is over the moon to have been selected to be one of the Rockettes, Radio City Music Hall's glamorous precision-dancing troupe. But with four shows a day as well as grueling rehearsals, not to mention exacting standards of perfection to live up to, Marion quickly realizes that the life of a Rockette has both highs and lows. Then one night a bomb explodes in the theater in the latest in a string of explosions around the city orchestrated by a person the press has nicknamed the "Big Apple Bomber." They have been terrorizing the citizens of New York for sixteen years by planting bombs in popular, crowded spaces. The police, at Marion's urging, turn to a radical new technique: psychological profiling. As Marion finds herself pulled deeper into the investigation, she realizes that as much as she's been training herself to blend in—performing in perfect unison with all the other identical Rockettes—if she hopes to catch the bomber, she'll need to stand out and take a terrifying risk.
The First Ladies by Marie Benedict and Victoria Christopher Murray (Jun. 27th)
The daughter of formerly enslaved parents, Mary McLeod Bethune refuses to back down as white supremacists attempt to thwart her work. She marches on as an activist and an educator, and as her reputation grows she becomes a celebrity, revered by titans of business and recognized by U.S. Presidents. Eleanor Roosevelt herself is awestruck and eager to make her acquaintance. Initially drawn together because of their shared belief in women's rights and the power of education, Mary and Eleanor become fast friends confiding their secrets, hopes and dreams. When Franklin Delano Roosevelt is elected president, the two women begin to collaborate more closely, particularly as Eleanor moves toward her own agenda separate from FDR. And when she receives threats because of her strong ties to Mary, it only fuels the women's desire to fight together for justice and equality.
I would love to hear the historical fiction titles that you are most excited for 2023. Please comment below with all of your thoughts and recommendations!