Creating my Summer Reading Guide is a highlight for me every year, and 2023 is no exception. I have combed through an untold number of titles to find the ones that I really enjoyed and personally recommend, and as always, I have read every book on this list. The books on the list have released in the last year or will come out this summer. At the end of this post, I have included a Print & Go copy of the Summer Reading Guide, and to help people find the right book for them, I have sorted the titles into ten categories.
I share my own thoughts followed by summaries of each book. If you purchase the books online, I would be so grateful if you would use my affiliate Bookshop.org links which support independent bookstores and the production of my podcast. I have starred the authors that I have interviewed and linked to that episode in case you want to listen.
Finding Community with Family and Friends
The Keeper of Stories by Sally Page*
My thoughts: This novel is heartbreaking, heartwarming, and very hard to put down and contains so many themes that I enjoy - intergenerational relationships, the importance of community, how stories can change our lives, and more. 
Book Summary:  When Janice starts cleaning for Mrs B – a shrewd woman in her nineties – she meets someone who wants to hear her story. But Janice is clear: she is the keeper of stories, she doesn't have a story to tell. At least, not one she can share. Mrs B is no fool and knows there is more to Janice than meets the eye. After all, doesn't everyone have a story to tell?
The Mostly True Story of Tanner and Louise by Colleen Oakley*
My thoughts: Some of my favorite aspects of this book are the hilarious text exchanges between Louise's children, interviews with the FBI, and more that are interspersed in the narrative, adding a highly entertaining element to an already engaging story. I wish I could take a road trip with Tanner and Louise. This was a Patreon Early Reads selection and was a huge hit with everyone. Join my Patreon group to have early access to similar titles.
Book summary: 21-year-old college dropout Tanner Quimby and 84-year-old Louise Wilt are thrown together when Louise's family decides she needs a live-in caregiver and Tanner's family decides she needs to quit feeling sorry for herself. The two purposefully ignore each other initially, but Tanner slowly realizes that something is amiss. Then one evening, Louise wakes Tanner up and insists that they leave immediately. Thus begins the story of two individuals who might just have the greatest adventure of their lives.
Vera Wong's Unsolicited Advice for Murderers by Jesse Q. Sutanto
My thoughts: Filled with humor and hijinks, this novel is a joy from beginning to end. Vera is a delightful character, and she manages to bring an unlikely group together to help her solve a mystery while providing all sorts of laugh-out-loud moments for the reader. 
Book summary: When 60-year-old Vera Wong finds a dead body in her tea shop, she calls the police, but not until after taking a flash drive from the dead man's hand and hiding it. Frustrated with the police's investigative work (it looks nothing like how the cops solve cases on TV), she decides to do a little detective work herself. Corralling the four individuals who stop by the shop following the body's discovery, Vera works to crack the case while inadvertently making new friends with the people she is sure are suspects.
The Connellys of County Down by Tracey Lange* (Aug. 1st)
My thoughts: Lange's debut novel We Are the Brennans was fantastic, and I am happy to report that this one is as well. I thoroughly enjoyed the sibling dynamics and am a huge fan of Lange's writing and characters. This is a great choice for readers who love family dramas and solid character development.
Book summary:  When Tara Connelly is released from prison after serving eighteen months on a drug charge, she knows rebuilding her life at age 30 won't be easy. She returns home to live with her siblings: her brother, a single dad, struggles with the ongoing effects of a brain injury he sustained years ago, and her sister's fragile facade of calm and order is cracking under the burden of big secrets. Life becomes even more complicated when the cop who put her in prison keeps showing up unannounced. But when the Connellys' secrets start to unravel, they must face their worst fears or risk losing each other forever.
Timely Tales
How Not to Drown in a Glass of Water by Angie Cruz* 
My thoughts: Written in a unique format across twelve job counseling sessions, the book is a quick but compelling read. It is the perfect combination of humor, family drama, a strong setting (New York City's Washington Heights), and characters you root for even as they sometimes make poor decisions. Cara is tough, full of heart, and at times absolutely hilarious – she's one of the best fictional characters that I have encountered in a long while.
Book summary:  Cara Romero thought she would work at the factory of little lamps for the rest of her life. But when, in her mid-50s, she loses her job in the Great Recession, she is forced back into the job market for the first time in decades. Set up with a job counselor over the course of twelve sessions, Cara recounts her tempestuous love affairs, her alternately biting and loving relationships with her neighbor and her sister, her struggles with debt, gentrification and loss, and what really happened between her and her estranged son. 
The Daydreams by Laura Hankin*
My thoughts: I devoured this book in less than a day. Hankin infuses so much humor and character into this story while also focusing on timely issues present in our society: how the press and TV execs treat young stars (especially in the early 2000s), society's obsession with fame and those stars who flame out, racism, and much more. It's such a fun read but contains a lot of thought-provoking issues to ponder as well. I love the format with journal entries and articles sprinkled throughout.
Book summary: The Daydreams follows four teen stars whose popular show was derailed by a spectacular collapse on live TV and their reunion special 13 years later that will either redeem them or finished them off for good. Told in a dual timeline format set in 2004 when the Daydreams band is created and in 2018 when they reunite, the story follows the four members who are learning to deal with success and the media in 2005 and have moved on with various levels of success in 2018. When their reunion begins to go sideways, the group learns there is more going on behind-the-scenes than they realized. 
Last Summer on State Street by Toya Wolfe*
My thoughts: This debut novel is engaging, heartbreaking, and compelling, and Wolfe vividly depicts what it was like to live in the Robert Taylor Homes (a public housing complex of over 20 high-rise buildings in Chicago): the daily gun battles, the dangers involved in taking the elevator or the stairs, and more. The author herself lived there during the time period she writes about, as the buildings were demolished one by one. This is a story I will not soon forget.
Book summary: This coming-of-age story stars a 12-year-old girl named Fe Fe Stevens who lives in the Robert Taylor Homes on the south side of Chicago in 1999, right as the buildings are slowly being torn down by the Chicago Housing Authority. Her building is next in line to come down, and for a brief time she forms an alliance with two other girls in her building – one the daughter of deeply religious parents and the other a member of the family who runs the gang that "protects" her building. But as the summer progresses and the building begins to empty, her relationship with the two girls follows a similar course. 
Banyan Moon by Thao Thai (June 27th)
My thoughts: This beautiful tale of the bonds between mothers and daughters and how those bonds inform people's lives is well worth reading. It is an atmospheric, character-driven story that left an indelible impression on me. This is my May Patreon Early Reads selection. Join my Patreon group to have early access to similar titles.
Book summary:  When Ann Tran gets the call that her fiercely beloved grandmother, Minh, has passed away, her life is already at a crossroads. In the years since she's last seen Minh, Ann has built a seemingly perfect life, but it all crumbles with one positive pregnancy test. With both her carefully planned future now in question, Ann returns home to Florida to face her mother, Huơng. Back in Florida, Huơng is simultaneously mourning her mother and resenting her for having the relationship with Ann that she never did. Then Ann and Huơng learn that Minh has left them both the Banyan House, the crumbling old manor that was Ann's childhood home, in all its strange, Gothic glory. 
On the Lighter Side
The Comeback Summer by Ali Brady
My thoughts: I am a huge fan of this duo's first book, The Beach Trap,and throughly enjoyed this one as well, particularly the Chicago setting and the relationship between the two sisters. This was the April 2023 Early Reads selection for my Patreon community, and the group adored both the book and the authors. Join my Patreon group to have access to titles that this one early.
Book summary:  The PR agency Hannah and Libby inherited from their grandmother is losing clients left and right until in walks Lou, a self-help guru who is looking for a new agency. Her business could solve all their problems—but there's a catch. Whoever works with Lou must complete a 12-week challenge as part of her "Crush Your Comfort Zone" program. Hannah is tasked with going on twelve first dates. Libby is challenged to compete in an obstacle course race. They're both making good progress—until Hannah's first love rolls into town, and Libby accidentally falls for a guy she's supposed to be setting up with her sister.
Romantic Comedy by Curtis Sittenfeld
My thoughts: With the backdrop of a "Saturday Night Live"-type show, this rom-com is engaging while also including a commentary on how today's society views romance and gender relations. I loved all of the behind-the-scenes details about "The Night Owls" as well as how the relationship played out. 
Book summary:  Sally Milz is a sketch writer for "The Night Owls," the late-night live comedy show that airs each Saturday. When Sally's fellow writer Danny Horst begins dating Annabel, a glamorous actor who guest-hosted the show, he joins the not-so-exclusive group of talented but dorky men at the show who've gotten romantically involved with incredibly beautiful and accomplished women. Sally channels her annoyance into a sketch poking fun at this phenomenon while underscoring how unlikely it is that the reverse would ever happen for a woman. Enter Noah Brewster, a pop music sensation, who signed on as both host and musical guest for this week's show. Dazzled by his charms, Sally hits it off with Noah instantly, and as they collaborate on one sketch after another, she begins to wonder whether there might actually be sparks flying. 
Same Time Next Summer by Annabel Monaghan
My thoughts:  Monaghan is back with another fantastic summer read. This time she writes a second chance romance with a love triangle thrown in, and it is a sweet, quick read. I am "in conversation" with Annabel at Blue Willow Bookshop on Tuesday, June 13th at 7 p.m.
Book summary:  Sam's life is on track. She is engaged to the "perfect" doctor, Jack, a great job in Manhattan (unless they fire her), and is about to tour a wedding venue near her family's Long Island beach house. Yet the minute she arrives at her family's beach house, Sam senses something is off. Wyatt is here. There's no reason for a thirty-year-old engaged woman to feel panicked around the guy who broke her heart when she was seventeen. Yet being back at this beach, hearing notes from Wyatt's guitar float across the night air from next door as if no time has passed--Sam's memories come flooding back. As Wyatt reenters her life, their connection is as undeniable as it always was. She will have to make a choice.
The True Love Experiment by Christina Lauren*
My thoughts: Writing duo Christina Lauren is back with a fabulous summer read. Chock full of fun pop culture references and focusing on our nation's obsession with reality TV, The True Love Experiment is a sweet and engaging romance with witty banter and genuinely likable characters. I was rooting for Fizzy and Connor and really enjoyed this one.
Book summary: Felicity Chen "Fizzy" is a bestselling romance author who has lost her ability to write happily ever afters, because she feels that she will never find her own true love. When Connor Prince, a documentary filmmaker and single dad, is tasked with creating a reality dating show or face losing his job, he contacts Fizzy to star in the show – what would romance readers love more than seeing their favorite writer fall in love on national TV? Reluctantly, Fizzy agrees but includes a long list of requirements that Connor surprisingly agrees to.
All the Thrills
Drowning by T.J. Newman (May 30th)
My thoughts: Drowning is heart-pounding thriller that grabs you from page one and does not let up until the very last page. This can't-put-down thriller (one of my top reads of 2023 so far) is perfect to toss in your pool or beach bag this summer, but you may not want to read it while flying....
Book summary:  Six minutes after takeoff, Flight 1421 crashes into the Pacific Ocean. During the evacuation, an engine explodes, and the plane is flooded. Those still alive are forced to close the doors—but it's too late. The plane sinks to the bottom with twelve passengers trapped inside. More than two hundred feet below the surface, engineer Will Kent and his daughter Shannon are waist-deep in water and fighting for their lives. Their only chance at survival is an elite rescue team on the surface led by professional diver Chris Kent—Shannon's mother and Will's soon-to-be ex-wife—who must work together with Will to find a way to rescue the passengers from the sealed airplane.
The Dark That Doesn't Sleep by Simon Mockler* (June 6th)
My thoughts: This historical thriller is filled with countless surprising twists and turns and weaves in fascinating historical details about a real-life failed top-secret military base in Greenland. It is another page turner, and I read it in less than a day. My husband loved this one as well, and we both think it would make a great Father's Day gift.
Book summary: It is December 1967, and FBI consultant and NYC psychiatrist Jack Miller is called to Walter Reid Army Medical Center in Washington, D.C. to interview Private Connor Murphy. Three soldiers were trapped at a secret base in Greenland due to an arctic storm, and when rescuers finally reached the base days later, only Connor is still alive, badly burned with no memory of what cause the fire that killed the other two soldiers. The FBI hires Dr. Miller to help recover Private Connor's memories, and the more he delves into the case, the more Dr Miller realizes that nothing is at it seems.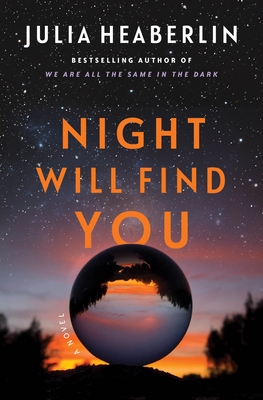 Night Will Find You by Julia Heaberlin (June 20)
My thoughts: I am always on the lookout for unique and entertaining thrillers - ones that don't read like other countless ones on the market. This thriller definitely fits the bill, and I loved the Texas setting as well. The book is already being developed for a TV series. My literary salon, Conversations from a Page, is hosting Julia for her in-person Houston book launch on Tuesday, June 27th at 5:30 p.m. - if you live in the Houston area, we would love to have you. Sign up here. 
Book summary: Vivvy Bouchet, daughter of a known psychic, was ten when she saved a boy's life by making an impossible prediction. Now she's an astrophysicist in Texas, but the boy she saved has become a cop who continues to believe she can see things no one else can. When he begs for help on the high-profile cold case of a kidnapped girl, Vivvy steps back into the ocean of voices that nearly drowned her. She is forced to team up with detective Jesse Sharp, a skeptic of anything but fact. When Vivvy becomes the target of a conspiracy theorist podcaster, she fights back, hoping to lure a kidnapper, find a child who haunts her, and lay some of her own ghosts to rest.
Have You Seen Her? by Catherine McKenzie* (June 27th)
My thoughts: As a lover of all things National Park related, the Yosemite setting appealed to me before I even started reading this one, and McKenzie does a fabulous job of bringing the park and its environs to life. This is a stellar addition to the growing number of thrillers/mystery series set in the great outdoors. Thriller endings can be a disappointment so I was glad that the ending for this one was authentic and original. 
Book summary:  Cassie Peters has left her hectic and secretive life in New York City for the refuge of her hometown of Mammoth Lakes, California. She begins working again with Yosemite Search and Rescue and quickly falls into old patterns, joining a group of fellow seasonal workers who have made Yosemite their home during the summer. There, she meets Petal and Jada, and when these three women cross paths, the shocking consequences ripple out far beyond what any could have imagined.
Get Lost in a New Mystery Series
Better the Blood by Michael Bennett
My thoughts:  This absolutely riveting novel is the start to a new series starring Hana Westerman, a Māori detective. Set in contemporary New Zealand but rooted in Maori history, Better the Blood highlights how past trauma, injustice, and brutality bleed into the present and how the past always informs the present. I am still thinking about this one months after I finished it.
Book summary:  Hana Westerman is a tenacious Māori detective juggling single motherhood and the pressures of her career in Auckland's Central Investigation Branch. When she's led to a crime scene by a mysterious video, she discovers a man hanging in a secret room. As Hana and her team work to track down the killer, other deaths lead her to think that they are searching for New Zealand's first serial killer. With little to go on, Hana must find a motive to these apparently unrelated murders. What she eventually discovers is a link to an historic crime that leads back to the brutal colonisation of New Zealand. 
A Death in Denmark by Amulya Malladi*
My thoughts: Set mainly in Copenhagen, A Death in Denmark is incredibly atmospheric and filled with so many great details about the present-day city and its inhabitants. I love books that transport me to another place, and this one definitely does that. The mystery is very strong, addressing issues resulting from World War 2 that still resonate in the present; Malladi also focuses on the complicated question of how long a family must suffer for the crimes of previous generations. This one is a nice contrast to the much darker fare that usually comes out of Scandinavia.
Book summary:  Everyone in Denmark knew that Yousef Ahmed, a Muslim refugee from Iraq, brutally murdered the right-wing politician Sanne Melgaard. So, when private investigator Gabriel Præst agrees to investigate the matter, he knew it was a no-win case. But as Gabriel starts to ask questions, he realizes that all is not as it seems. Wondering if Yousef was framed, Gabriel follows a trail back in time to World War II when anti-Semitism was raging during the German occupation of Denmark. 
The Last Party by Clare Mackintosh*
My thoughts:  The Last Party  is written in a dual timeline format – the events that build up to the murder are relayed in the past, while the investigation into the murder is told in the present day – which works well for this first installment in a new police procedural mystery series. The highlights of the book are the stellar mystery, the Welsh setting with a glimpse into the culture and history (more armchair traveling), and the solid cast of characters. 
Book summary: This psychological thriller is set at The Shore, an exclusive community of lake lodges, in Llyn Drych, just inside the Welsh border with England. The town has a New Year's Day tradition of a morning swim in the freezing cold Mirror Lake, but this year the swim is cut short when the body of a man is found floating in the lake. The victim is a local celebrity and the developer of The Shore with his business partner Jonty Charlton. Due to The Shore's location on the Wales/England border, a joint investigation with DC Ffion Morgan from North Wales and DC Leo Brady of Cheshire Major Crimes from the English side results. 
The Bitter Past by Bruce Borgos* (July 18th)
My thoughts: This is another great start to a mystery series set in rural America. The nuclear testing site storyline, the FBI aspects of the story, and the ending make this an all-around fabulous read. I could not turn the pages fast enough.
Book summary: Porter Beck is the sheriff in the high desert of Nevada, north of Las Vegas. Born and raised there, he left to join the Army, where he worked in Intelligence. Now he's back home, and all is relatively quiet in this corner of the world, until a retired FBI agent is killed. Clues at the scene point to a mystery dating back to the early days of the nuclear age. If that wasn't strange enough, a current FBI agent shows up to help Beck's investigation. In a case that unfolds in the the 1950s and the present, it seems that a Russian spy infiltrated the nuclear testing site and now someone is looking for that all-but forgotten person who holds the key to what happened then and to the deadly goings on now.
Going Back in Time
Time's Undoing by Cheryl A. Head*
My thoughts: Time's Undoing  is loosely inspired by the author's family history and the unsolved death of her great-grandfather. The book is full of interesting details about Birmingham in the 1920s and the parallels between it and Detroit. I learned a ton and felt the two timelines wove together very well.
Book summary: This dual-timeline story focuses on 1929 Birmingham (known then as "Magic City") during its heyday as a steel supplier. Master carpenter Robert Lee Harrington relocates his family to Birmingham for a job, and with its booming economy, the city is a great place to live – except for the fact that the Klan is very active there. In the 2019 timeline, Robert's great-granddaughter, Meghan McKenzie, the youngest reporter at the Detroit Free Press, becomes interested in his murder and why his body was never found. So she travels to Birmingham to investigate, stirring up secrets that have been long buried.
Go As a River by Shelley Read*
My thoughts:  Read's incredibly strong sense of place and ability to bring the natural world breathtakingly to life are the backbones of the story, but the characters stole my heart, particularly Torie, and this book will be another favorite of 2023. The author's affinity for nature and her understanding and descriptions about the way humans interact with it are so compelling. 
Book summary: Go as a River is a debut set in rural Colorado that tells the story of one woman's hardscrabble existence and how she learns to make her way in a man's world. Seventeen-year-old Victoria Nash keeps her family's household running while her father and brother tend the family's peach farm in 1940s Iola, Colorado. When she meets a young Native American man on his way through Iola, the pair fall in love, but their relationship sets in motion a shocking chain of events that ultimately sends Victoria into the mountains and onto a new path. 
The White Lady by Jacqueline Winspear*
My thoughts:  Winspear takes a break from her Maisie Dobbs series to write this fabulous standalone. I enjoyed all of the details that Winspear wove into the book about what life was like in Britain after World War 2 including the rationing of gasoline (people couldn't drive more than 90 miles in a month) and how so many bomb sites were still visible across London and its suburbs. She also focuses on how war impacts civilians and children while including plenty of humor and a very engaging story line. 
Book summary: Following World War 2, "Miss White," as Elinor is known, lives in a village in England, so privately as to seem an enigma to her fellow villagers. But the residents have no way of knowing how dangerous Elinor's war work had been. It will take the child of Jim and Rose Mackie to break through Miss White's icy demeanor. When the powerful Mackie crime family demands Jim's return for an important job, Elinor assumes the task of protecting her neighbors. Her wartime training serves her well, but as she endeavors to neutralize the threat to the Mackies, she is rapidly led through a tunnel of smoke and mirrors.
Beyond That, the Sea by Laura Spence-Ash*
My thoughts: This spring brought a plethora of stories about the children sent out of London during World War 2, and this is my favorite of them. Bea is sent across the Atlantic Ocean to the United States, something I was not even aware had occurred. The concept of home is a theme explored in this book and numerous others this spring and is something that completely fascinates me. Spence-Ash's writing is simply beautiful, and this is one to truly savor.
Book summary:  As German bombs fall over London in 1940, working-class parents Millie and Reginald Thompson make an impossible choice: they decide to send their eleven-year-old daughter, Beatrix, to America. Scared and angry, Bea arrives in Boston to meet the Gregorys. Soon she becomes part of this lively family, learning their ways, adjusting to their affluent lifestyle. Before she even realizes it, life with the Gregorys feels more natural to her than the quiet life with her own parents back in England. When she is called back home, Bea dutifully retraces her trip across the Atlantic back to her new, old world. As she returns to post-war London, the memory of her American family stays with her, never fully letting her go.
Historical Stories about Real People and Places
The House Is on Fire by Rachel Beanland*
My thoughts: I love historical fiction that introduces me to events I didn't know about, and The House Is on Fire does just that. Beanland tells the story from the perspective of four townspeople and wraps in some historical figures present for the fire as well to create a compelling and well-researched drama. I felt like I was at the theatre with flames all around and people being trampled - her writing is that descriptive.
Book summary: Richmond, Virginia 1811. It's the height of the winter social season. At the city's only theater, a Charleston-based theatre company puts on two plays a night to meet the demand of a populace. On the night after Christmas, the theater is packed with more than six hundred holiday revelers. When it goes up in flames in the middle of the performance, the four main characters in the novel make a series of split-second decisions that will not only affect their own lives but those of countless others. And in the days following the fire, as news of the disaster spreads across the United States, the paths of these individuals will become forever intertwined.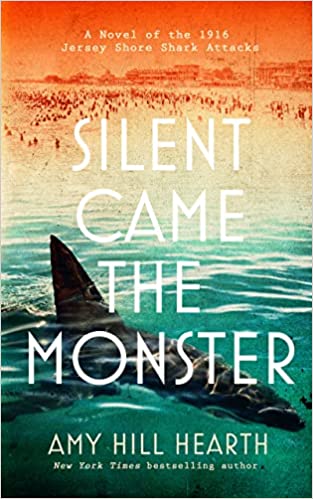 Silent Came the Monster by Amy Hill Hearth
My thoughts: This book chronicles the real-life shark attacks that inspired the movie Jaws. Set against the backdrop of World War 1 and a polio epidemic, people are not inclined to believe that a shark could kill anyone. With the knowledge we have to day, I found it so intriguing to see how little people knew about sharks in the early part of the 20th-century and how humans' responses to things unknown/unseen then were eerily similar to how people still respond today.
Book summary:  It is 1916, and when a swimmer is fatally attacked at the Jersey shore, Americans up and down the East Coast are shocked and mystified. A prominent surgeon at the shore, Dr. Halsey, after examining the wounds of the first victim, is the only person who believes that the creature is a shark and that it will strike again. Dr. Halsey finds himself fighting widespread confusion, conspiracy theories, and outright denial of the shark. 
The Tiffany Girls  by Shelly Noble
My thoughts: Noble must have done an incredible amount of research for this one, and her ability to bring Tiffany's studio and the manner in which the stained glass was created to life so vividly is phenomenal. I was completely engrossed in all of the meticulous details and spent a fair amount of time Googling the stained glass works highlighted in the book as well as the World's Fair itself. 
Book summary: It's 1899, and Louis Comfort Tiffany, famous for his stained-glass windows, is planning a unique installation at the Paris World's Fair. At their studio on Fourth Avenue, the artists of the Women's Division of the Tiffany Glass Company are already working longer shifts to finish the pieces that Tiffany hopes will prove that he is the world's finest artist in glass. Known as the "Tiffany Girls," these women are responsible for much of the design and construction of Tiffany's extraordinary glassworks, as they break the glass ceiling of their era and for working women to come. 
A Right Worthy Woman  by Ruth P. Watson* (June 13th)
My thoughts:  In this compelling historical fiction title, Watson spotlights trailblazer Maggie Lena Walker, a woman far ahead of her time. Readers will enjoy learning more about this influential woman who left an indelible mark on history, and I was in awe of her many accomplishments.
Book summary: Maggie Lena Walker's childhood in 19th-century Virginia helping her mother with her laundry service opened her eyes to the overwhelming discrepancy between the Black residents and her mother's affluent white clients. She vowed to not only secure the same kind of comfort for herself, but she would also help others in her community achieve the same. Maggie went from schoolteacher to founder of a newspaper, a bank, and a department store where Black customers were treated with respect. With the help of influential friends like W.E.B. DuBois and Mary McLeod, she revolutionized Richmond in ways that are still felt today.
A Bit Mystical or Magical
The Storyteller's Death  by Ann Davila Cardinal*
My thoughts: This book is so compelling, unique, and lyrically written, and everything about it was outstanding – the characters, the vivid setting, and the creative storyline. I felt I had been transported to Puerto Rico and experienced life there in the 1970s and 1980s and was sad when it was over.
Book summary: The Storyteller's Death  is set in Puerto Rico and follows Isla Larsen Sanchez as she comes to terms with a strange family gift she inherits after her grandmother, a great storyteller, dies. This gift makes her family's stories come to life and play out in front of her over and over again until she resolves the issue at the heart of each story. But when an old murder mystery surfaces in her visions, she has to race to solve the murder before the visons take her life. 
On Fire Island  by Jane L. Rosen*
My thoughts: On Fire Island is a funny and touching tale that celebrates love, life, and the places that shape us. This hopeful and occasionally heartbreaking tale is creative and fresh, and the vibrant cast and engaging location combine to make it a genuinely enjoyable story about the impact we make on the world around us.
Book summary:  Julia, a successful book editor, dies at 37 and is granted the ability to watch one last summer at her beloved Fire Island overseeing her cherished husband, Benjamin, her best friend, and the rest of the individuals she has spent summers with on the island and how they cope with her death. 
The Puzzle Master  by Danielle Trussoni* (June 13th)
My thoughts: This book is ideal for those who like intelligent mysteries and characters as well as unique storylines. It is not easily classified - there is a mystical element, creepy dolls, lots of puzzles and much more. I loved it.
Book summary:  Mike Brink—a celebrated and ingenious puzzle constructor—was transformed by a traumatic brain injury that caused a rare medical condition: acquired savant syndrome. The injury left him with a mental superpower—he can solve puzzles in ways ordinary people can't. When Brink meets Jess Price, a woman serving thirty years in prison for murder who hasn't spoken a word since her arrest five years before. When Price draws a perplexing puzzle, her psychiatrist calls Brink to solve it. As he navigates a maze of clues, he realizes that there are powerful forces at work that he cannot escape.
The Seven Year Slip  by Ashley Poston* (June 27th)
My thoughts: I am always intrigued by time travel stories, and this one is a winner. Both the premise, in a New York City apartment time occasionally overlaps by seven years, and the way the story plays out are stellar, and I was so sad when the book ended, but the ending is wonderful. 
Book summary:  Sometimes, the worst day of your life happens, and you have to figure out how to go on. So Clementine forms a plan to keep her heart safe: work hard and find someone decent to love. She finds the second one hard to accomplish until she finds a strange man standing in the kitchen of her late aunt's apartment. A man with kind eyes and a Southern drawl and a taste for lemon pies. The kind of man that, before it all, she would've fallen head-over-heels for. Except, he exists in the past. Seven years ago, to be exact. Her aunt always said the apartment was a pinch in time, a place where moments blended together like watercolors. And Clementine knows that if she lets her heart fall, she'll be doomed.
Based on Actual Events
Stash: My Life in Hiding  by Laura Cathcart Robbins* 
My thoughts: I had no idea Ambien could be so addictive, and this was such an educating and inspiring read. I was cheering for Robbins as she made her way through such a difficult time in her life.
Book summary: After years of hiding her addiction from everyone--from stockpiling pills in her Louboutins to elaborately scheduling withdrawals between PTA meetings--Laura Cathcart Robbins settles into a complicated purgatory. Facing divorce, the possibility of a grueling custody battle, and internalized racism, Robbins wonders just how much more she can take. In this memoir, she reveals how she managed to begin the long journey towards sobriety and unexpectedly finding new love. Robbins harrowingly illustrates taking down the wall she built around herself brick by brick and what it means to be Black in a startingly white world. 
There Will Be Fire  by Rory Carroll* 
My thoughts: This narrative nonfiction book reads like a thriller filled with intrigue and political history as well as true crime, structured around a tense countdown to the bombing. I truly could not put this one down once I started it; so much of what Carroll depicts weaves into current events such as Brexit as well as raising the question of what would have happened if the IRA succeeded. 
Book summary: In the midst of The Troubles, the IRA launched a daring plan to assassinate Margaret Thatcher and her cabinet members on the last day of the 1984 Conservative Party Conference at the Grand Hotel in Brighton, England. While the attempt failed, the near-miss ordeal shaped how Thatcher viewed and addressed The Troubles going forward. Carroll focuses the first half of the book on a quick history of The Troubles and its origins as well as the events leading up to the bombing. The second half depicts how the police quickly mounted an exhaustive search to find and capture the bomber. 
Rogues  by Patrick Madden Keefe (paperback June 6th)
My thoughts:  I am a huge Patrick Radden Keefe fan, and I raced through this captivating collection of pieces from The New Yorker in one sitting. Not only does Keefe write about fascinating people who engage in all sorts of illicit activities, but he manages to make each story such a page turner. I learned a ton about so many intriguing topics including how the brother of a victim of the Lockerbie bombing appears to have solved the case and how significant numbers of collectible wines are fakes.
Book summary: Rogues brings together a dozen of Patrick Radden Keefe's most celebrated articles from The New Yorkeron the many ways people behave badly. As Keefe says in his preface, "[t]hey reflect on some of my abiding preoccupations: crime and corruption, secrets and lies, the permeable membrane separating licit and illicit worlds, the bonds of family, the power of denial." Keefe brilliantly explores the intricacies of forging $150,000 vintage wines, examines whether a whistleblower who dared to expose money laundering at a Swiss bank is a hero or a fabulist, and profiles a passionate death penalty attorney who represents the "worst of the worst." 
It Was an Ugly Couch Anyway  by Elizabeth Passarella
My thoughts: I listened to this collection of essays, and I highly recommend the audio. Elizabeth reads them herself, and it includes a fun surprise interview at the end. This is a great choice for fans of Helen Ellis, Mary Laura Philpott, and Julia Reed.
Book summary:  After she and her husband finally decided that it was time to sell their two-bedroom apartment in Manhattan, Passarella found herself wondering, Is there a proper technique for skinning a couch? The couch in question was a beloved hand-me-down from her father--who had recently passed away--and she was surprisingly reluctant to let the nine-foot, plaid, velour-covered piece of furniture go. In this new collection of essays, Elizabeth explores the ups and downs of moving forward with her welcome candor and sense of humor that readers have come to love. Along the way Elizabeth reminds readers that when they feel stuck or their load feels heavy, there is always light breaking in somewhere.
What Lies Ahead 
The Last Beekeeper  by Julie Carrick Dalton*
My thoughts:  Toggling back and forth in time and slowly unraveling the mystery at the heart of the story, The Last Beekeeper is a powerful reflection on the importance of caring for our planet and how dependent humans are on the natural world. Interwoven with this disturbing glimpse at what the world could look like without bees is a beautiful story of hope, friendship, and the importance of relationships and community.
Book summary: The Last Beekeeper is set in the future, approximately ten years after society collapsed. While most of the world believes that honeybees are extinct, Sasha returns home to find the research her father, The Last Beekeeper, swears exists, research proving that bees are still alive on Earth. With her father in prison, the family home was abandoned so Sasha finds squatters occupying her old home. As she settles in, the group becomes a refuge for her until she spots a lone honeybee, a sighting that can subject her to derision and potential harm. 
Adrift by Lisa Brideau*
My thoughts: I loved everything about this nail biter of a book - the premise, the implementation, the characters, and the ending. Brideau works for the city of Vancouver as a sustainability specialist trying to mitigate catastrophic climate change and that knowledge informs her writing. Once I started it, I could not put it down.
Book summary: Ess wakes up alone on a sailboat in the remote Pacific Northwest with no memory of who she is or how she got there. She finds a note, but it's more warning than comfort: Start over. Don't make yourself known. Don't look back.She sails over a turbulent ocean to a town hundreds of miles away that, she hopes, might offer insight. The chilling clues she uncovers point to a desperate attempt at erasing her former life. In Ess's world, the earth is precariously balanced at a climate tipping point, and she is perched at the edge of a choice: which life does she want? The one taken from her--and the dangerous secret that was buried--or the new one she can make for herself?
Going Zero  by Anthony McCarten
My thoughts: This technological thriller, from the writer of the popular film Bohemian Rhapsody, is propulsive and highly entertaining. Technology is so embedded into our lives now, and the premise is fascinating (and somewhat scary). I still think about this one several months later.
Book summary: Ten Americans have been carefully selected to Beta test a ground-breaking piece of spyware by going off the grid for 30 days. Whoever manages to do so will win $3,000,000. For one contestant, an unassuming Boston librarian named Kaitlyn Day, the stakes are far higher than money, and her reasons for entering the test more personal than anyone imagines.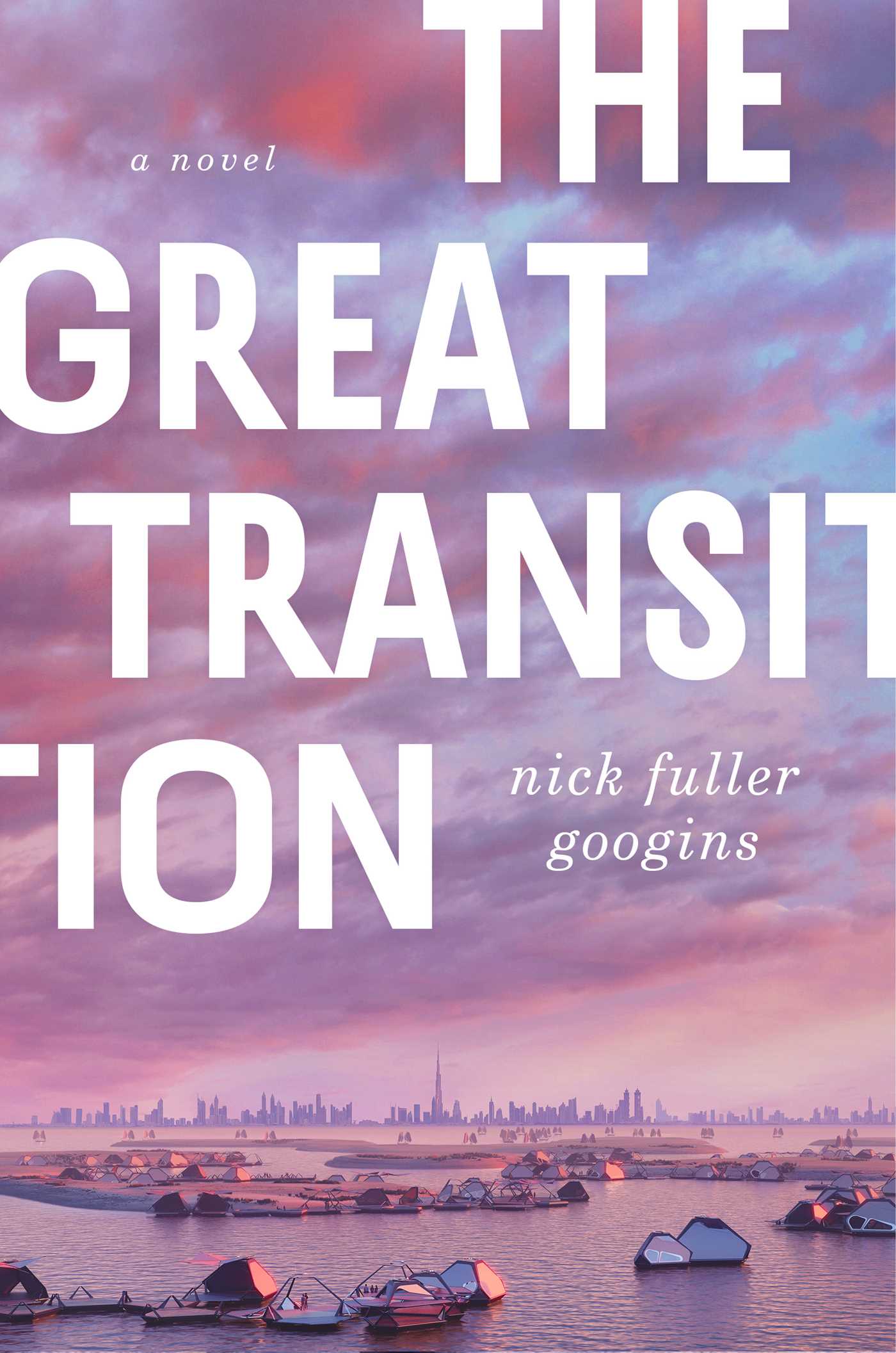 The Great Transition  by Nick Fuller Googins (August 15th)
My thoughts: This book drew me in from page one; I loved everything about it: the stellar setting, a hopeful future world, how the climate crisis could play out, the musical references, and more. It will be one of my top reads of the year.
Book summary: Emi Vargas, whose parents helped save the world, is tired of being told how lucky she is to have been born after the climate crisis. But following the public assassination of a dozen climate criminals, Emi's mother, Kristina, disappears as a possible suspect. A determined Emi and her father, Larch, journey from their home in Nuuk, Greenland to New York City, now a lightly populated storm-surge outpost built from the ruins of the former metropolis, to save Kristina before it is too late.
Access a Print & Go version of my Summer Reading Guide for 2023 here.